Two years ago Hong Quan hopped on an e-bike and was hooked. Long-distance rides? Check. A better alternative to the commute for work? Check.
But Quan—who is also an avid cyclist—wasn't hooked on the e-bike design. Many were just too clunky; he wanted the feel of a "real" bike. And the price tag of $4000-$8000? Outrageous.
Quan decided to take things into his own hands—quite literally. He embarked on a mission to make e-bikes not only more accessible in price, but also design a dream ride that didn't sacrifice quality.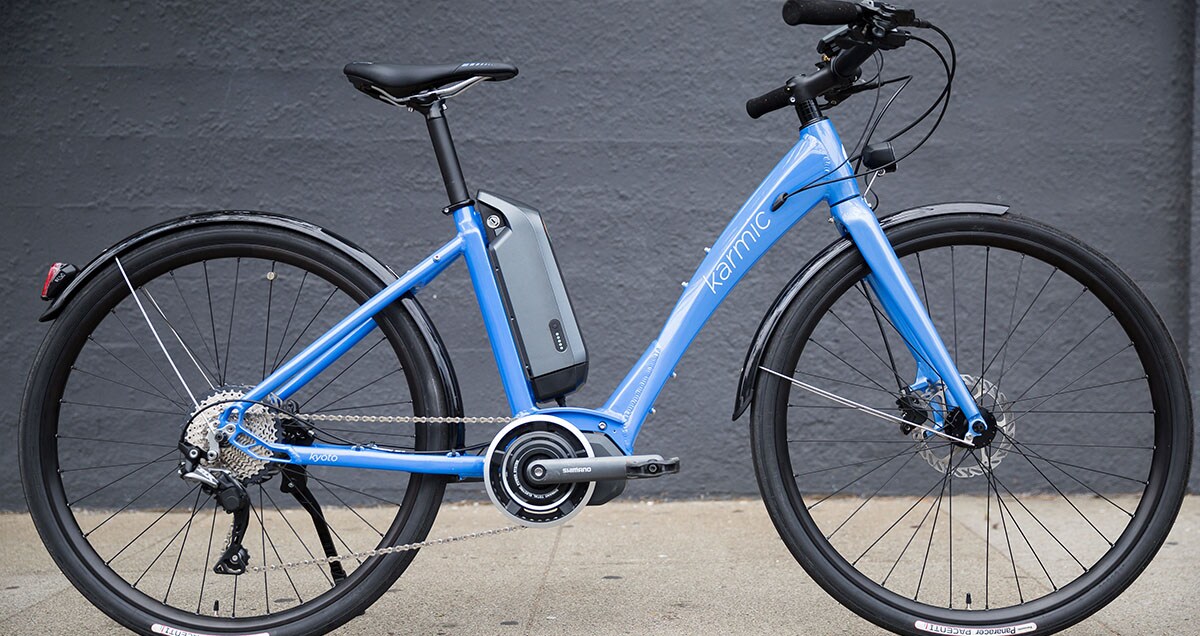 Quan's vision – a dream ride without sacrificing quality,
Within a year he founded Karmic Bikes and successfully designed, crowdfunded, prototyped, and shipped his first e-bike model called Koben. It's constructed of premium parts and accomplishes the goal of a sleek, bike design. Best of all is the sticker-price, clocking in at $1,899usd.
But Quan isn't stopping there.
The Next Phase of E-Bike Design.
Now, Quan has his sights set on a new goal and Kickstarter campaign for his latest e-bike. And, unlike most e-bikes, the new Kyoto is designed specifically for women.
For this model, he once again enlisted the help of Joe Murray, a legendary mountain biker and bike designer who was also one of the first inductees to the Mountain Bike Hall of Fame. With their use of AutoCAD, Karmic Bikes went from an idea to a 95 percent complete prototype within six months.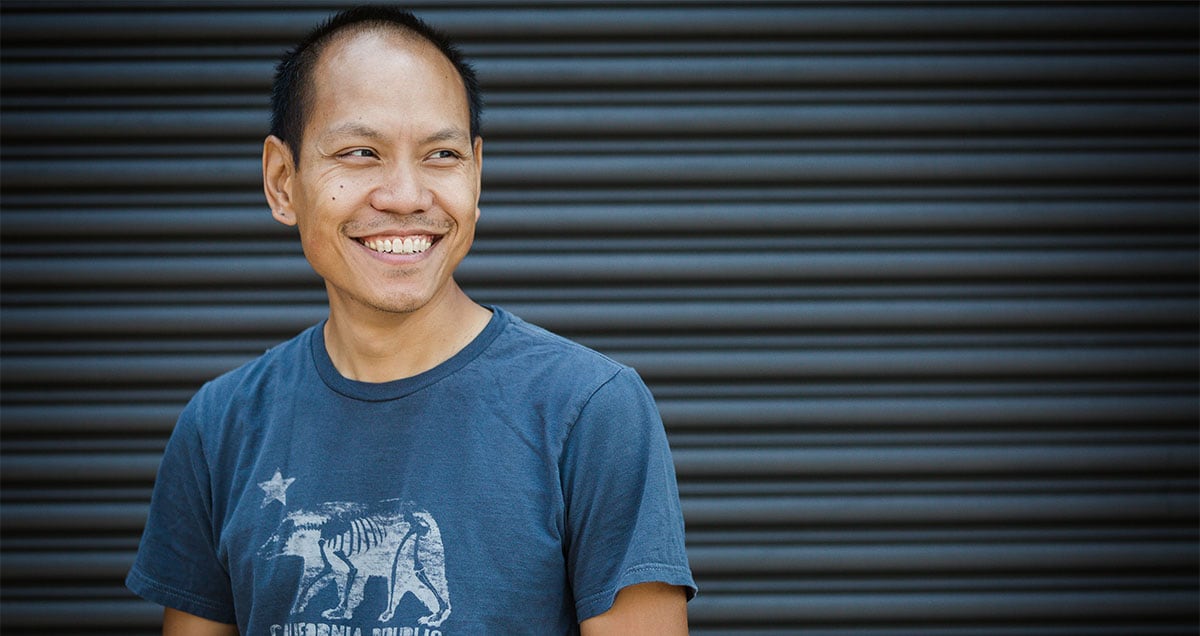 Hong Quan, founder of Karmic Bikes
"The Kyoto is coming out because the women's market is really underserved," Quan says. "There are some e-bikes billed as women's bikes, but many bike companies try to cater to women with a 'shrink it and pink it' philosophy. They're not really great bikes, and, for us, it's always been about making great bikes first."
What makes the Kyoto so different? According to Quan, it's a classic city style, which is more upright with a step-through frame. It includes fenders, lights, strong hydraulic disc brakes, and a state-of-the-art Shimano motor and battery combination. The Kyoto also has expanded color options, available in white, light blue, and purple.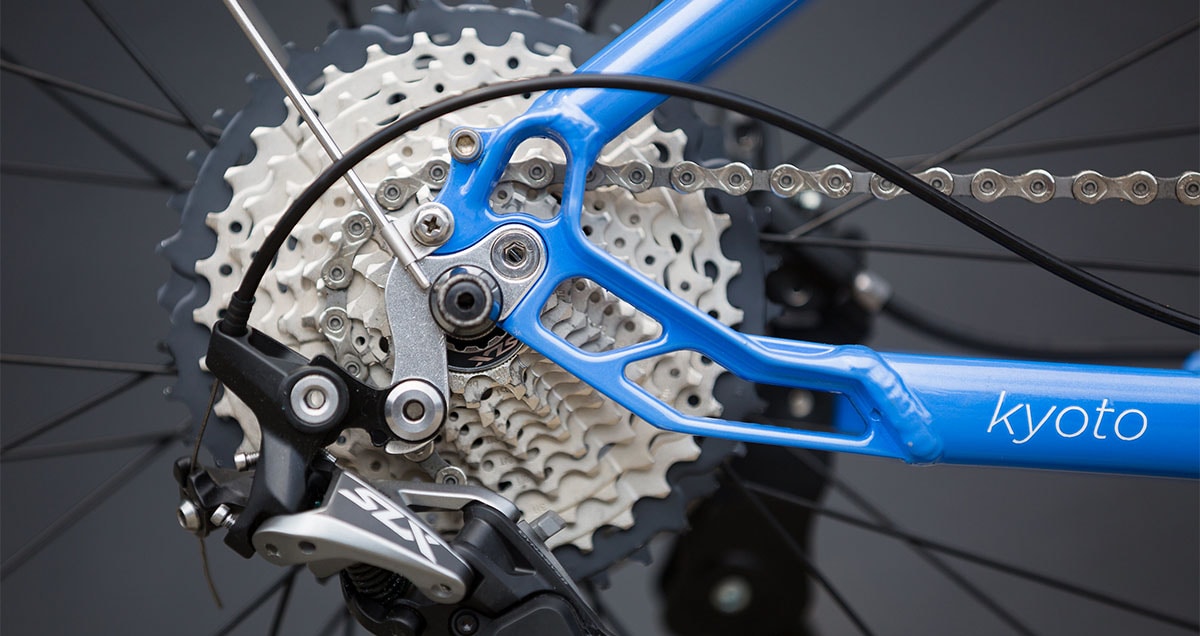 The Kyoto bike with high-end Shimano components.
"We started from a clean sheet for the Kyoto," Quan says. "It's mainly for riding around town or going to the grocery store. You could even put a rack on the back and put a child seat on it. The way you use the bike changes the way we designed it. It's not as focused on power and speed. The Kyoto is more about comfort and reliability, so it's a completely different vehicle from the Koben in that sense."
Quan is also committed to a low price point, keeping the Kyoto the same price as the Koben S at $2,799usd.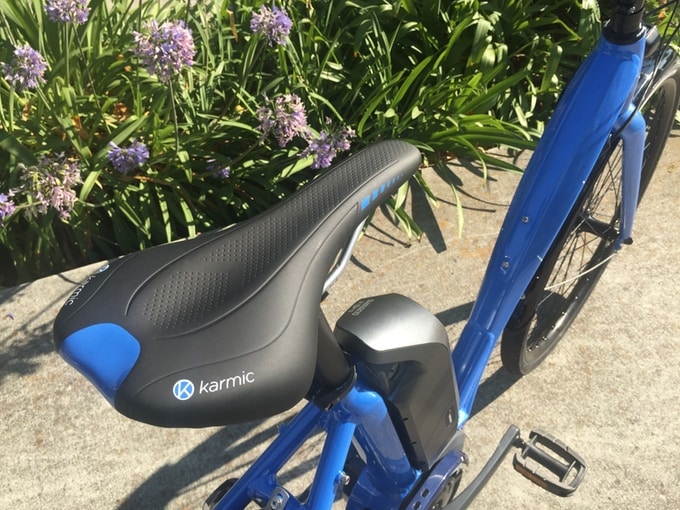 The seat on the Kyoto bike is designed for comfort.
"I think there's a misconception that our bikes are not as good because they're less expensive," Quan says. "But people should understand the business model of the bike industry where a bike shop makes 30-40 percent of the margin. We sell directly to consumers so we can retail a typically priced $4,000-5,000usd bike for $2,800."
And the other major component to keeping the price low and the focus on design high? It's all about Karmic Bike's approach in AutoCAD.
AutoCAD Makes the Difference.
Like many other industries, AutoCAD is the universal platform for the bike world—from bike companies to manufacturers. It's also instrumental for Karmic Bikes' clean-sheet designs.
"We set out the parameters for geometry with three different sizes and the variations between each side, and then we do a frame design," Quan says. "Our seat tube is very unique and one of our design innovations. No one has really used it this way yet. The seat tube is round, but it has a D shape with a flat edge that we mount the battery against. We also keep the battery underneath the rider, so the center of gravity helps with handling and stability. It all comes together in AutoCAD."
Being on the same page with not only the remote frame designer, but also the factories and suppliers in Taiwan is a huge benefit to Quan. The manufacturers typically send an AutoCAD 2D file of the frame design and the Karmic Bike team then goes over the job sheet.
"We check clearances and tube shapes . . . we check everything ," Quan says. "Then we either approve it or make changes. I'm in Palo Alto and our frame designer is actually in Arizona. He reviews the file and provides feedback like, 'Move this 2 cm, change this angle 1 degree.' He makes all those changes to send back to the factory."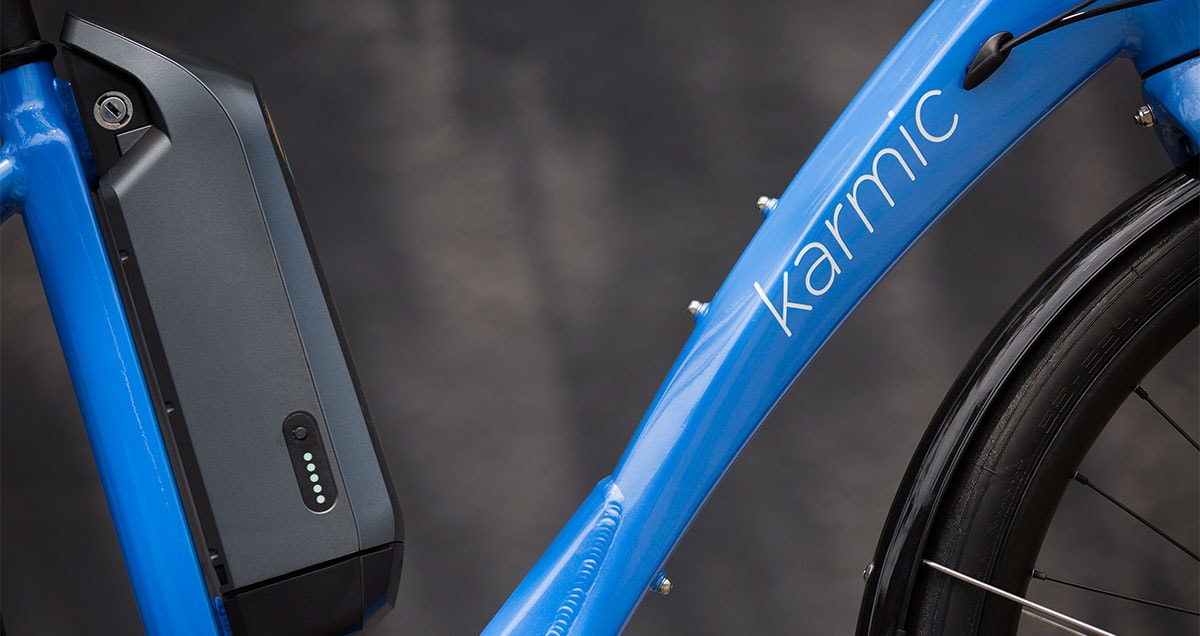 All components are designed with precision in AutoCAD.
"The reason we go back and forth in AutoCAD is because that becomes the working file," he continues. "The file is sent to another factory that makes the frames for us. There is zero margin of error on these things. Everything has to line up perfectly and exactly where we spec it. The file then goes back to our assembly factory where all frames are checked again before moving on to paint and assembly."
As the co-founder of a startup, Quan believes AutoCAD is both indispensable for his designs and a democratising factor for his company as a whole.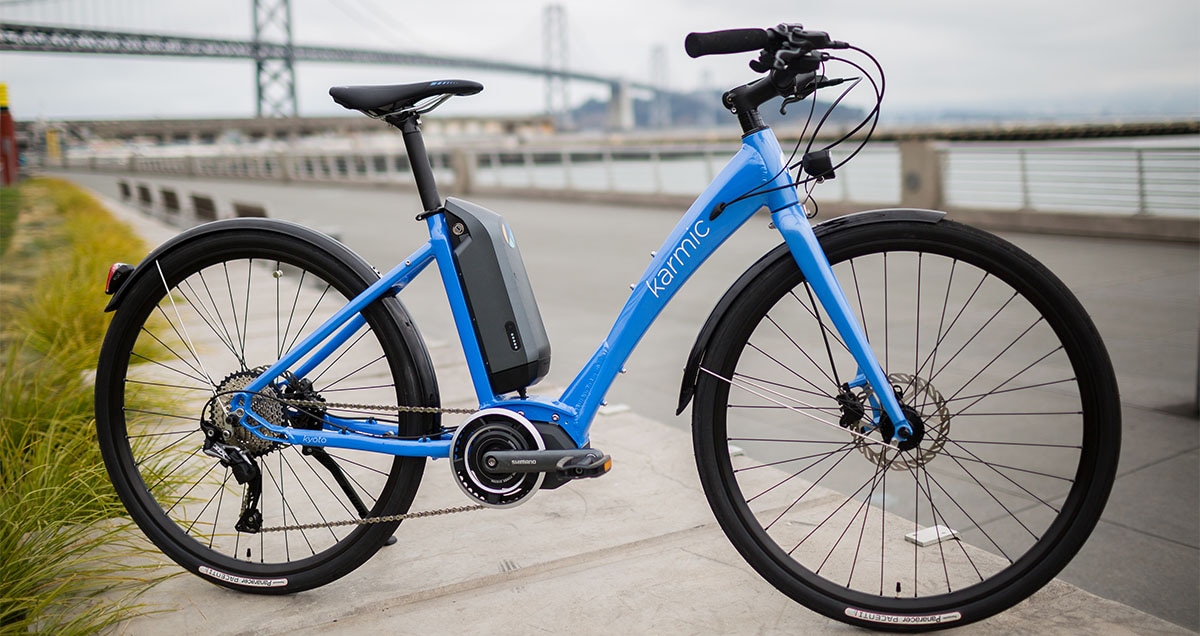 "Even for a small company like us just a handful of people, we can make a product that's as good if not better than anyone else in the world," Quan says. "We're on a level playing field as far as software is concerned." But now, Quan has another game-changer in mind. He wants to prove a point.
"We really want to show the bike industry why a great bike for women is necessary," Quan says. "I think it's like a love letter to all the women in our lives because they've been forgotten for so long."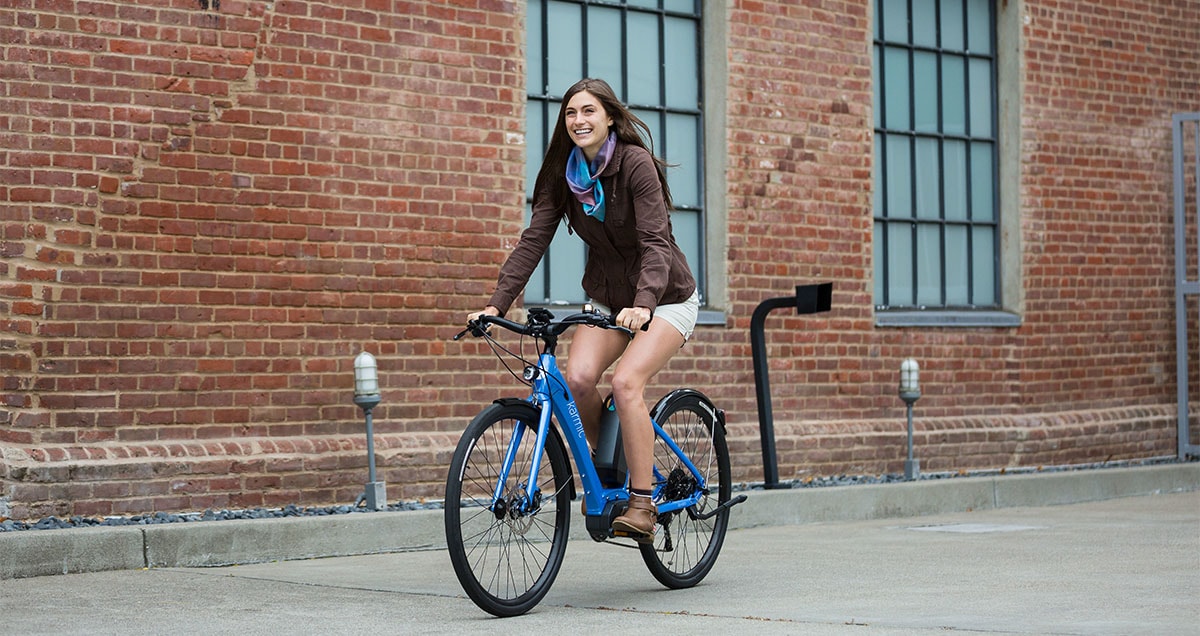 Ebike designed specifically for women.