Briana Brubaker, a structural engineer with Denver-based Martino & Luth, quite literally came of age with AutoCAD. "I've used AutoCAD since I was a kid," she says. "My father is actually a high school CAD teacher. I saw the first AutoCAD when it came out on the DOS computers a gazillion years ago." Decades later, she's still using it, and we wanted to find out why.
"As a company, we are trying to move more into 3D, but right now, as wonderful as the 3D software is, it just cannot beat the cleanliness and the user friendliness of AutoCAD. It just can't. AutoCAD produces the best planned drawings. When you're out in the field, you're not looking at a model. You're looking at a sheet. For now, and probably for the foreseeable future, we are going to be putting our drawings out in AutoCAD," she explains.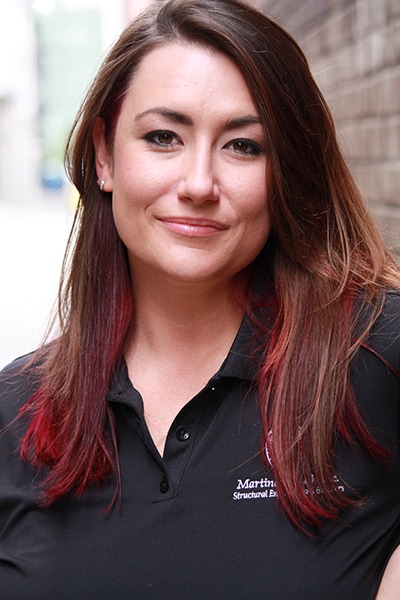 Briana Brubaker. Image courtesy of Briana Brubaker.
"Right now, I am working on a school. They knew that they wanted pre-cast concrete panels with steel columns and beams inside. We got the architectural drawings and we set up where the columns were going to be and where the joists were going to be, and the beams, etc. We put in the structural floor. We draw these structural elements, and I'd say 90% of it is done in AutoCAD."
But what was it that inspired her in the first place?
"I actually was a Girl Scout and we had engineering day when I was ten," Briana says. We built a popsicle stick bridge and had a competition; we came in third. I thought it was the coolest thing that I had ever done in my life. From then on, I worked to go into engineering. Probably the only thing that has changed is that I originally wanted to build (real) bridges, but I found this awesome company that designs buildings instead of bridges. I really enjoy the job; even though I'm not doing bridges, I am still doing structural engineering."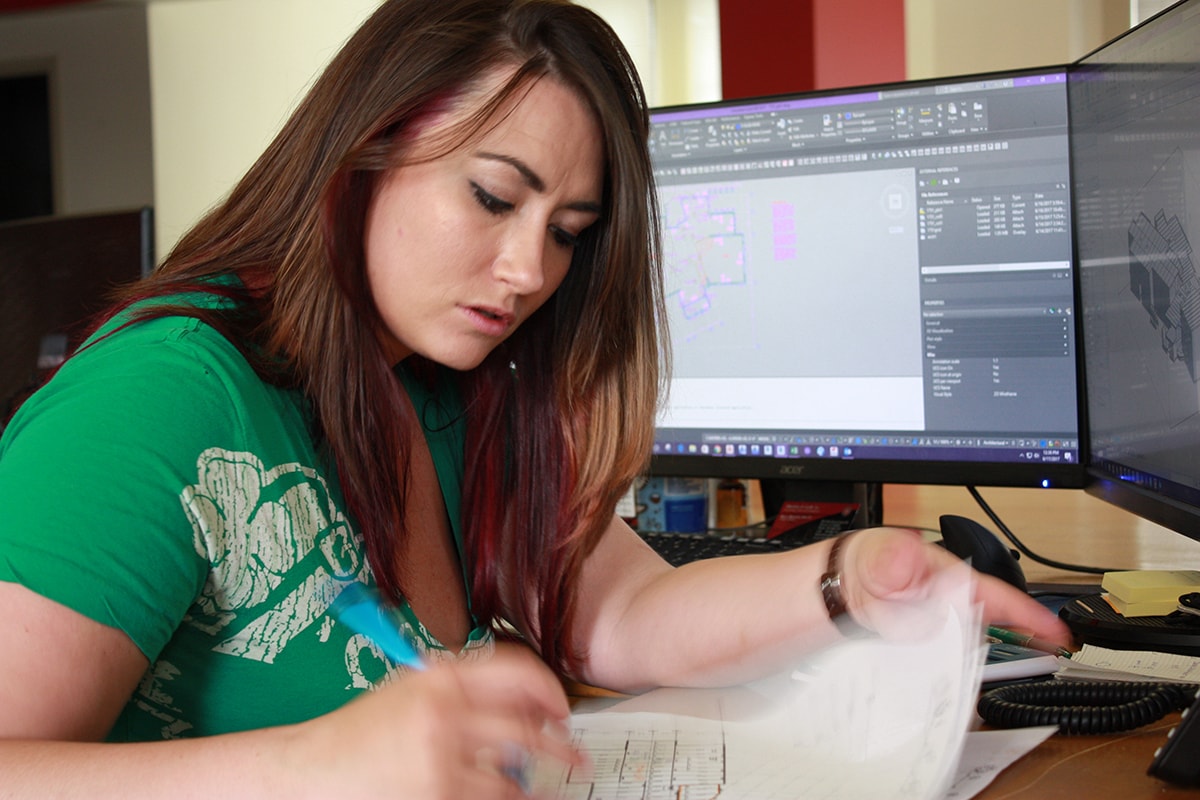 Briana at work. Image courtesy of Briana Brubaker.
On paper, it seems like Briana had a natural transition from CAD kid to CADult, so to speak, but, as with most things in real life, the route was a bit more circuitous. "I just graduated with my Master's [in 2016]. Before that, I took a break after my Bachelor's and I was an inspection engineer. I didn't work with CAD at all. I went out to the site and used the drawings to make sure things were being built right," she explains. After a short pause, she admits, "I prefer this job."