For Bobby Gilbert's day job at Process Pipeline Services as a senior piping designer for the natural gas industry, AutoCAD is central to his work. But when he wanted to get back to his creative and artistic roots and begin designing t-shirts, he decided to incorporate AutoCAD as part of the process.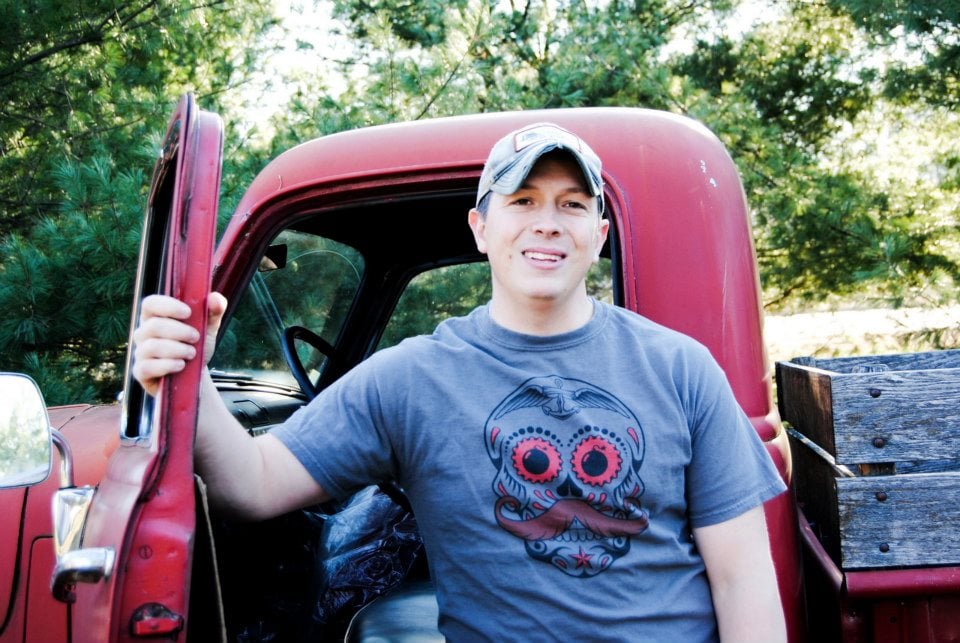 Bobby Gilbert. Image courtesy of Bobby Gilbert.
"I love going to work every day and I don't have the case of the Mondays, so to speak, but I didn't really have that creative outlet that I had once upon a time," Bobby says. "I couldn't really afford to go with other graphic design tools, but I thought, 'Well, I have AutoCAD. There's gotta be a way to do it with AutoCAD.'"
With a novel approach to AutoCAD, Soda Bomb Apparel was born. The eye-catching designs—whether it's a Day of the Dead sugar skull or "A Christmas Story" movie's famous leg lamp with tattoos and a sneaker instead of the fishnet and red high-heel—are whimsical and reflective of Bobby's immense creativity. But his problem-solving approach to designing in AutoCAD is equally impressive.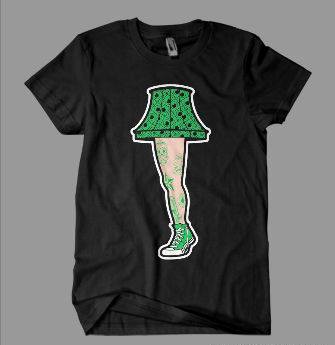 "Leg Lamp" t-shirt design. Image courtesy of Bobby Gilbert.
"When I'm designing these graphics for a t-shirt, everything is a hatch—even the lines are hatches," Bobby explains. "I just have a non-plot polyline on either side of the line, if you will, and that's a hatch. It creates a line that has varying widths and flows, and I found I was able to get a more organic feel that way than if I was using the actual polylines with widths assigned to it. It's a little bit more painstaking to do it that way, but I've been doing AutoCAD for so long that I really don't see it as being that time-consuming. For me, it's really fast and really easy."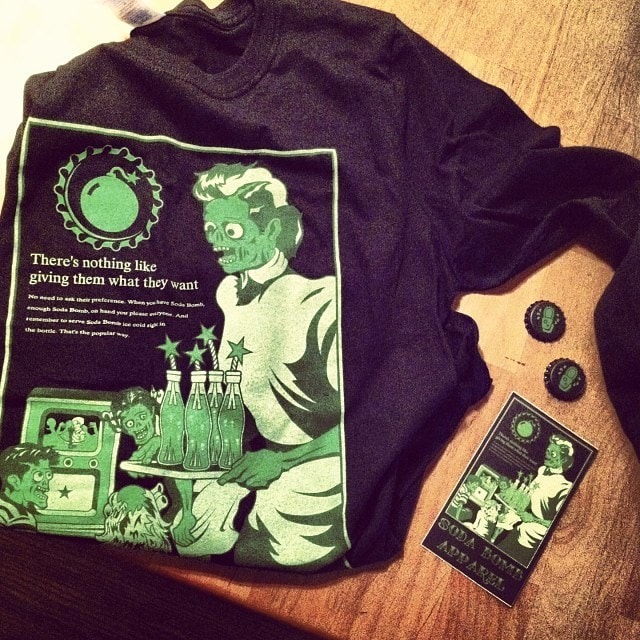 "Zombie Bomb", another of Bobby's creative t-shirt designs. Image courtesy of Bobby Gilbert.
When it comes to printing the t-shirts, he turned to an old friend who also does screen printing. But the typical vector delivery of graphics was a big obstacle to overcome. Instead, Bobby uses AutoCAD's PDF export feature for printing. Over the past five years, he's now designed and printed 12 shirts for the business itself and dozens more for other clients as well as letterheads and bottle caps. But the real reward is the opportunity to get the creative juices flowing and express the artistic side of himself—thanks to AutoCAD.
The Soda Bomb Gang. Image courtesy of Bobby Gilbert.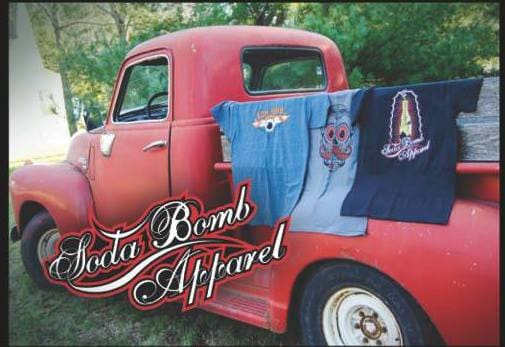 Image courtesy of Bobby Gilbert.