"I want to see what my two hands are capable of producing. It gives me satisfaction to do things that someone else can't do." That's where our interview with Benjamin Pratt, a professional artist and drafter who uses AutoCAD to sketch original art pieces, begins.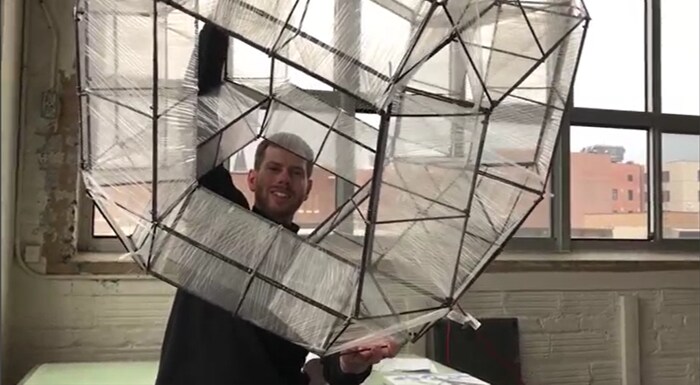 Artist Benjamin Pratt in his studio
For Benjamin, art provides a medium for self-expression. He chooses his subjects based on his life, whether it's something that is happening currently or when he was a child. Even though all of his paintings have straight edges or consist of geometric shapes, he takes pride in painting everything by hand. As he puts it, "I don't want it to be that easy for myself."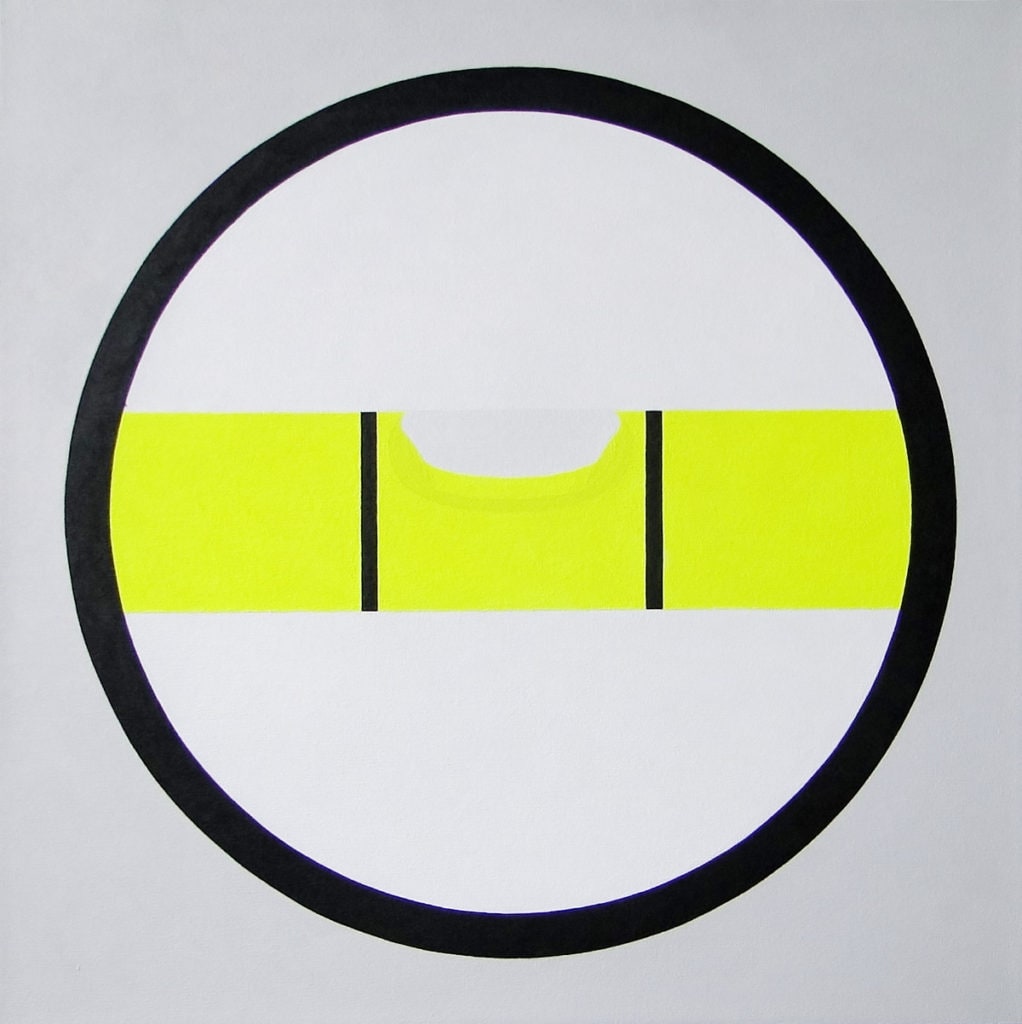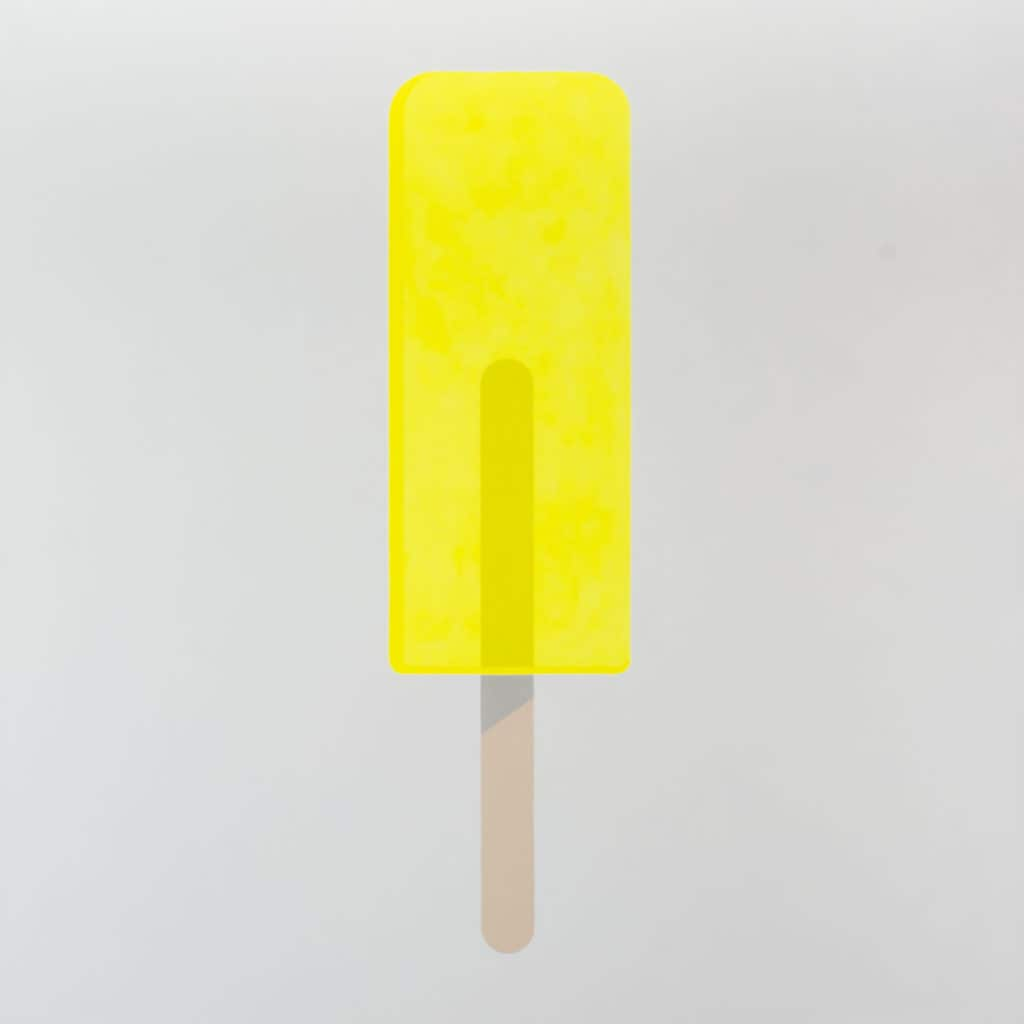 Level-bubble is "Benjamin Pratt. Level Bubble. 2017." And popsicle is "Benjamin Pratt. Popsicle 15. 2017."
So how does AutoCAD get involved in the process? Every painting he creates begins in AutoCAD LT. He sketches different designs on the computer first before transferring them by hand onto the canvas. This allows him to take the guesswork out of everything, much like an architect would be designing a building. "I'm doing that in AutoCAD for my paintings, so I know exactly what needs to be on there, what colour needs to be before even thinking about doing a physical form of the painting", he says. AutoCAD functions like centreline gives him precision that he would not get elsewhere.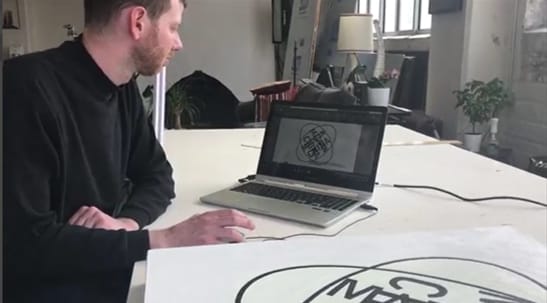 Benjamin designing in AutoCAD, and at work in his studio
As he puts it: "Anything that comes into your life that makes it easier or helps you streamline the process or whatever it is you are making, grab a hold of that and embrace it."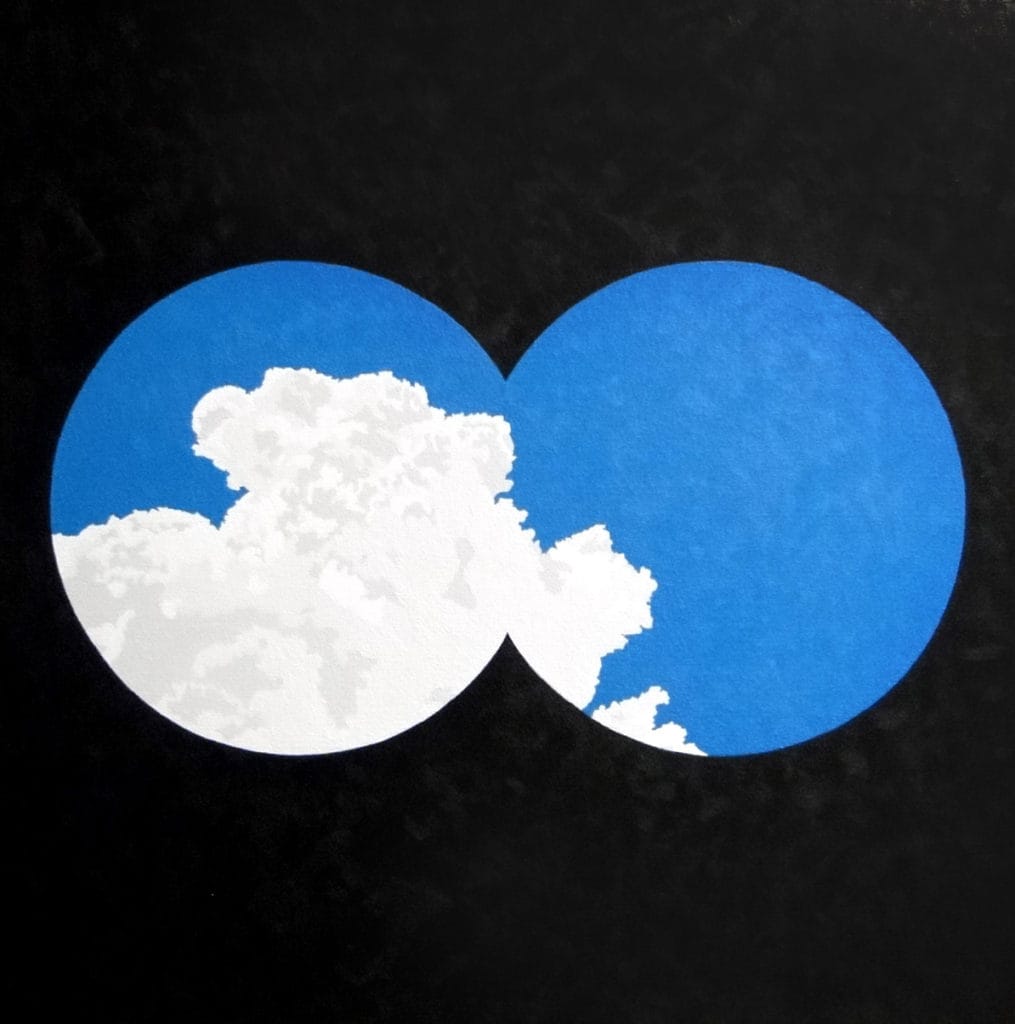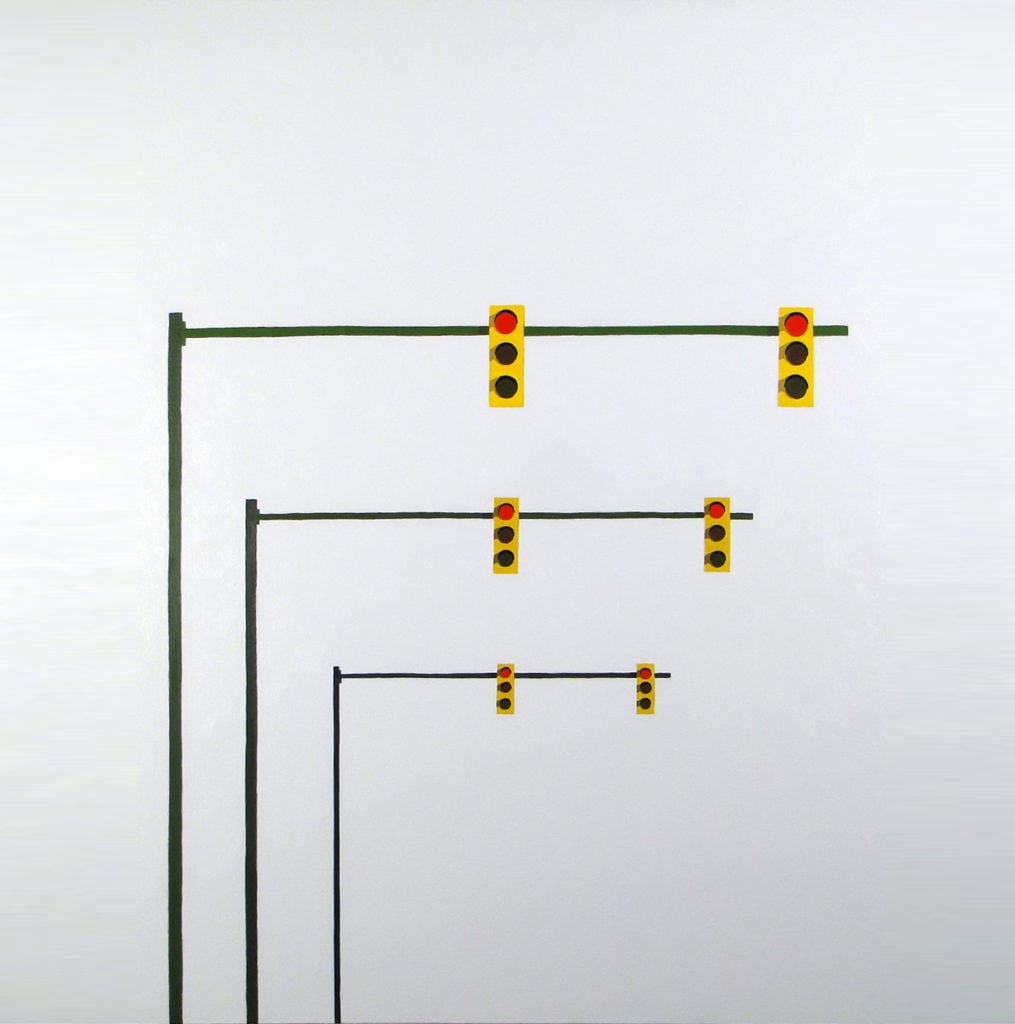 Binoculared-cloud is "Benjamin Pratt. Binoculared Cloud. 2017." And stop-light is "Benjamin Pratt. Stop Light 7. 2017."